Show your rv's, campsites, talk about your adventures.
We don't camp often here at home since I can basically walk out my patio door and see stuff as nice as any campground around here, deer right outside the back yard.
Here's my rv at my Florida spot: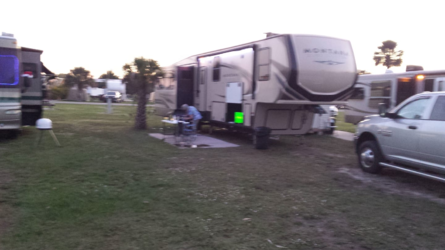 Wow, pretty blurry picture. I changed my yearly site to the one left of this just as we were pulling out to come back home. An asshole moved in on the right (French Canadian) and put a shed basically right against my trailer spot in the summer when we weren't there. Had to walk sideways to get all the way around my trailer. He was actually having beer parties under my bedroom slide before we had a discussion about his lack of manners.